YOUR ORGANIZATIONAL SCORE
The Organizational Checkup™ begins with a series of 20 questions that you rate your organization on a scale of 1-5. Each question corresponds to the Six Key Components™ of any business. If you answer honestly, you can clearly identify what components are lacking and holding you back from breaking through the ceiling.
The Six Key Components™
The goal is progress, not perfection. Take the Organizational Checkup at least twice a year and watch your score climb as you put the suggestions provided into effect and get strong in each of the Six Key Components. Your journey starts with understanding your performance in each of the Six Key Components of your business.
Vision
Get everyone 100 percent on the same page with where your organization is going and how you're going to get there.
Identify & Understand
Identify and understand your:
Strengths
Weaknesses
Biggest problems
Issue priorities
Options for solutions
Improve
See your results in real-time with personalized recommendations for improvement then follow your roadmap to improve component strength through:
Recommended reading
Video content
Downloadable tools
Best practices
...then reassess every 3-6 months to gauge your progress
TRACK PROGRESS WITH

ABSOLUTE CLARITY
Invite and compile responses from everyone in your organization
Store your results and view your organization's progress over time
Grant access to your EOS Implementer®
Get recommendations for improving component strength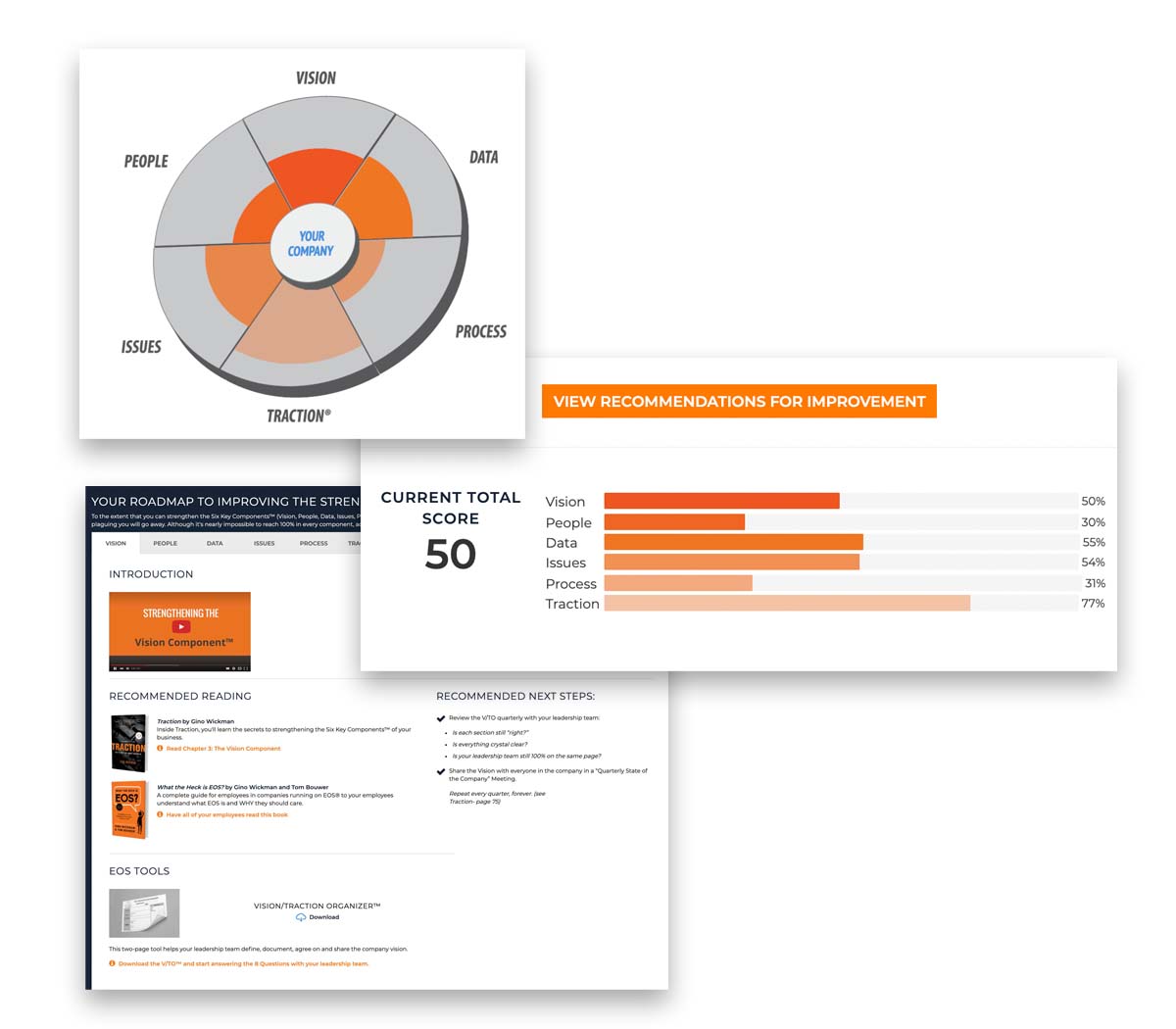 Your journey to a 100% strong organization starts here.